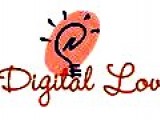 Digital Love is a digital marketing Service & Training company based out in Bangalore, India serving SMEs with our affordable online marketing (SEO, SEM, SMO ) initiatives, which help our clients to get found by their prospects.
Bangalore,Karnataka,India, July 18, 2014 (Newswire.com) - Digital Love, India 's best internet marketing service & training company in Bangalore, India is happy to announce its upcoming 24 days Digital Marketing Boot Camp in Bangalore, India, scheduled on 1st Aug'14 to 24 to 24 th Aug'2014.
This is an instructor-led classroom training which will help you in preparing for the Google's advertising fundamentals exam conducted by Google, USA.
"We help our clients leverage digital media in a strategic way to achieve their business goals," - Jainendra Singh,Founder,Digital Love
We conduct Online Marketing classroom training twice in every month.
Please click here to know more about our upcoming Online marketing training.
About Online marketing:
Online marketing & advertising, also called Internet marketing & advertising, is a form of marketing which uses the Internet as medium to deliver promotional marketing messages to consumers.
It includes SEO – search engine optimization, search engine marketing, social media marketing, many types of display advertising (including web banner advertising), and mobile advertising.
Like other advertising media, online advertising frequently involves both a publisher, who integrates advertisements into its online content, and an advertiser, who provides the advertisements to be displayed on the publisher's content.
Other potential participants include advertising agencies who help generate and place the ad copy, an ad server who technologically delivers the ad and tracks statistics, and advertising affiliates who do independent promotional work for the advertiser.
Online advertising is a large business and is growing rapidly. In 2011, Internet advertising revenues in the United States surpassed those of cable television and nearly exceeded those of broadcast television.
In 2012, Internet advertising revenues in the United States totaled $36.57 billion, a 15.2% increase over the $31.74 billion in revenues in 2011.U.S.
Internet ad revenue hit a historic high of $20.1 billion for the first half of 2013, up 18% over the same period in 2012.
India to be ranked 3rd largest Internet market after China and the US
According to the Internet And Mobile Association of India (IAMAI), the Internet user base in the country stood at 190 million at the end of June, 2013.
For the whole year 2013, the internet user base grew 42% to 213 million, from 150 million in 2012.
Digital commerce market stood at Rs 8,146 crore in December 2007 and it grew to Rs 47,349 crore by the end of 2012.
At the end of December 2013, digital commerce in India grew to Rs 62,967 crore.
Digital Advertising has also been witnessing a steady growth. The study projects the online advertising market in India to touch Rs 2,938 crore by March 2014.
Digital Love is one of the Best & Top Ten (10) Digital Marketing Agencies in India. It blogs about latest online marketing trends, SEO ranking, conversion tips, market research, and actionable lead-gen advice, served up hot and fresh!.
Enroll Now and take advantage of our instructor-led classroom training and world class e-learning content.
Training Benefits from Digital Love:
• 24 days of face-to-face classroom sessions with highly experienced trainer
• advertising fundamentals exam
• Hardcopy of Internet Marketing – Free Handbook!
• Hardcopy of advertising fundamentals exam new Edition
• Simulation test on the completion day to test your preparedness for the Google Advertisement exam
• online access to our e-learning content for self-study
• Trainer's guidance to 'clear the exam tips' as post-workshop roadmap
• Post-workshop support through e-mail, telephone and webinars.
Click Here to know more about our online marketing training.
Share: