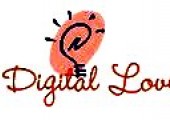 Digital Love is one of the Top Ten(10) Digital Marketing Agencies in India. It blogs about latest online marketing trends, SEO ranking, conversion tips, market research, and actionable lead-gen advice, served up hot and fresh!
Bangalore,India, July 8, 2014 (Newswire.com) - SEO-Search Engine Optimization is a latest most talked development to the advertising and marketing sector key strategies. This course in SEO - Search Engine Optimization training from Digital Love helps you understand the entire essentials element that makes digital marketing effective!
Don't be misinformed by the SEO companies selling you false services and promises, come and learn the principles and techniques you can implement for your website yourself – and achieve the results on your own websites.
By the end of this training course, participants will:
Digital Love is a digital marketing Service & Training company based out in Bangalore, India serving SMEs with affordable online marketing (SEO, SEM, SMO ) initiatives, which help clients to get found by their prospects; by the way, our clients call us a lead Generation Machine!
Understand why SEO is important and evolving
Understand the key terms & concepts of SEO
Learn the effective back-linking & search engine marketing strategy
Know how to do on-page SEO and off-page SEO
Learn how to optimize images and videos for seo ranking
Understand how to conduct keyword research & analysis by using online tools
Conduct website 'S SEO competitor analysis
Understand how to reverse engineer competitor back-linking strategies
With digital marketing evolving at such as fast pace, keeping up to date with the latest changes made in algorithm by search engines can be a challenging task.
Our digital marketing essentials course will give you a rapid boost to your digital marketing knowledge; explaning the landscape, the channels, the opportunities, the challenges and the jargon.
Your new found digital marketing knowledge will enable you to have better digital conversations, and confidently make strategic decisions. It's the perfect initial step to futhering your digital learning.
The aim of SEO course is to clarify the jargon, revealing the very latest SEO strategies and techniques empowering you to either run your own SEO campaigns or, confidently outsource your SEO activity
Share: